ECHOSLINE
❤️


KARBON - The Vegan Way
Haircare Treatments
---
New professional E-COMMERCE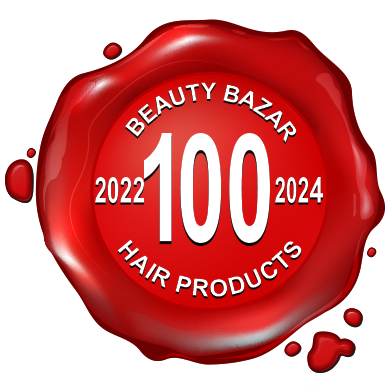 routine of pure beauty - detoxifying and purifying
with active charcoal100% organic - with 9 botanical extracts
Created in Italy in 1998, Echosline is the professional hair care brand that offers high quality products to all professionals and women. Born as a traditional brand, it has evolved to meet the different lifestyles and different types of hair with the aim of respecting
people and the environment.
In the "Clean Hair Beauty" line, the new products formulated are based on natural ingredients with high percentages of naturalness of formulas: the wide range ranges from treatments, to technical products and styling products.

THE REASONS WHY YOU SHOULD CHOOSE PRODUCTS
ECHOSLINE:
For all types of lifestyles and hair types
Essential but functional products in line with the "less is more" philosophy
Respect for the environment, animals and the planet
Formulations with a high percentage of natural ingredients
Safe and environmentally friendly ingredients
Recycled packs
KARBON 9 is the first Echosline range of DETOSSINANTS and PURIFICATION treatments formulated with Coal
100% organic Active Vegetable, enriched by a super-mix of 9 revitalizing natural botanical active ingredients.
The range is specifically designed to REGENERATE and PROTECT hair that suffers from stress caused by factors
smog, fine powders and weakened by traditional chemical treatments.

CHARCOAL SHAMPOO
It cleans, removes residue and impurities and leaves hair healthy, soft and shiny. Ideal for skin and hair stressed by chemical treatments and external aggressions.
CHARCOAL MASK
It untangles, conditiones and nourishes the hair, leaving it incredibly soft, healthy and revitalized. Ideal for regenerating hair fiber, fighting the stressful effects of a metropolitan lifestyle.
CHARCOAL TONALIZING FOAM CONDITIONER
The "newborn" of the Karbon 9 family, is the flagship product that was missing. Enriched with the special pigment "Carbon Black" is the conditioner in mousse without rinsing the Carbone perfect to attenuate the yellow reflections on the blonde hair. Gives an ash effect on bleached, lightened hair
grays. Designed for light tones, it also offers benefits on dark-toned hair by illuminating and conditioning. Great to cool the blonde.
CHARCOAL CRYSTAL
It restores the natural beauty of the hair. It protects against daily external aggressions, creating a protective film and sealant on the hair. Its light and black formula gives softness, vitality and shine to the hair without weighing down.