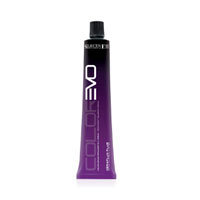 SELECTIVE
❤️


COLOREVO
Hair Color
---
New professional E-COMMERCE
permanent hair color cream for intense action cosmetics
COLOREVO
Hair sensational, full-bodied and healthy thanks to the precious complex of active ingredients that act at every stage of the coloring process. Radiant colors, brilliant and long lasting color thanks to the balanced system enhanced with protective agents. Color resistant to washing and the effects of sunlight. Reflections alive and sparkling. Pleasant floral fragrance, pleasant to the user and for the customer. COLOREVO offers a menu of colors conceptual highly personalized and customizable.
Active ingredients: CERAFLUX PLUS is a concentrated lipid bioidentico. The composition of the replica of lipids normally present in the cuticle of the hair structure. Only a complex bioidentico allows you to make active elements in the right quantity and quality to create a perfect cosmetic effect. It consists of three different classes of ceramides : CERAMIDE 1, 3 and 6 II, with added fatty acids, and cholesterol Phytosphingosine of vegetable origin, for perfectly mimic the lipids naturally present in hair.
Shades Over 170 shades, carefully selected and achievable through mixing shades of 105 standard and 68 recipes of new conceptual nuances.
method of use : the nuances of COLOREVO are formulated to work synergistically with COLOREVO OXY 10 vol. (3 %), 20 vol. (6 %) or 30 vol. (9 %). The proportion of the mixture is 1 +1 [es : 100 ml + 100 ml COLOREVO COLOREVO OXY ]. Apply to dry, unwashed hair. Installation time : 30 minutes.
box: 100 ml tube.